Convenient for all our customers, Extra's Filling Stations never close, so you can fill up whenever you need.
Each Filling Station also includes a convenience store, an ATM, a tasty range of hot and cold snacks, entertainment items and practical goods, together with good quality washroom and WC facilities to satisfy your needs during any journey.
Ecotricity Electric vehicle charging points available in all the amenity building car parks.
An Extra Motorway Service Area is the ideal place to stop-off for a natural break, satisfying hunger, quenching a thirst or to simply relax and stretch your legs.
Choose from a wide range of food outlets, including McDonald's, Nando's, JD Wetherspoon, Costa Coffee, Starbucks, KFC, M&S Simply Food, Harry Ramsden's, Tossed, El Mexicana, Chozen Noodle, Carvery Express, Bake House, Ed's Easy Diner, Patisserie Valerie and WH Smith, all set around our spacious, air-conditioned Food Courts which form the heart of each of Extra's main MSAs, providing a welcome sight when wanting to take a break.
As you would expect in our modern facilities we provide free Wi-Fi internet access for work and leisure browsing on the move.
If you want to get your head down for a good night's sleep you will find Extra's Service Areas (excluding Cullompton) include excellent value budget hotel facilities.
75 room Days Inn at M25 Cobham servcice area between Junction 9/10.
M40 Junction 2: Beaconsfield there is a competitively priced Ibis budget hotel with 105 rooms available.
There are value for money Days Inns at Peterborough and Baldock.
At Blackburn with Darwen there is a modern Travelodge built within the Amenity Building.
NOW Open, a Ramada Hotel with 82 rooms at Cambridge MSA.
At all Extra Service Areas there is extensive and convenient parking for all types of vehicle, including cars, caravans, coaches and trucks.
Parking is always free for the first three hours at all locations, with site specific charges then apply.
Peterborough, Baldock,  = £28 for 3-24 hours,
Blackburn & Cullompton = £25 for 3-24 hours.
Please see full parking terms & conditions, displayed at every pay station across all locations. If you are a customer of the hotel or Regus business centre then parking is free. You will be asked for your vehicle registration at reception.
Please note, as of 28th June 2018 Parking Terms & Conditions, Tariffs, have now changed at Cobham,  28th September 2018 at Cambridge and 29th October 2018 at Beaconsfield to:
This service is brought to you by SNAP Account
SNAP Account is the complete solution for fleet operators and owner drivers looking for transparent control over their expenditure. Initially they began by offering drivers the opportunity to pay for parking through our cashless system, but quickly branched out and now provide drivers a comprehensive package of services, all of which are paid without the need for cash. Currently there are over 55,000 drivers from over 2,000 companies from over 30 countries using SNAP to streamline their expenses and improve their business.
A driver simply turns up at a SNAP site, and supplies their registration, allowing the fleet operator to be billed for the services used. Prices for parking and washing are always the lowest, with no hidden extras, but will vary from site to site. For full listings, you can check the website or by using their partner app Intruck.
Sites in the SNAP network are not permitted to include charges for food within the parking fee. Meal vouchers that can cause friction between drivers and management are not included and tax liabilities are avoided.
SNAP is partnering with European sites for parking and washing, offering fleet operators pan-European control over vehicle wash frequency and pre-booked parking reservations. Participating sites will benefit from significant additional custom, just by being part of the SNAP network.
Fleet managers can efficiently manage their inter-depot parking arrangements with SNAP and an open their site to other SNAP drivers, meaning increased income from unused space.
All of Extra Service Areas are a convenient place to meet as you travel and if you need a private facility why not book a meeting room?
There are existing Meeting Room facilities at the Blackburn with Darwen Service Areas. To book a meeting room or enquire about availability, please call 01494 678876.
Cobham
Situated midway between Heathrow and Gatwick Airports, Cobham business centre is perfectly placed for doing business while on the move. The centre is highly accessible from both sides of the M25 between junction 9 and 10. It occupies the first floor of the Extra Motorway Services Area and offers a working environment conducive to work. It includes a Wi-Fi enabled business lounge where business travellers and mobile workers can sit down quietly to check and send emails, and private meeting rooms where they can meet colleagues, clients and suppliers, or work in peace. Printing and copying facilities are also available.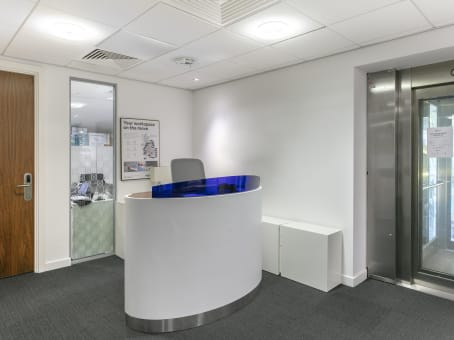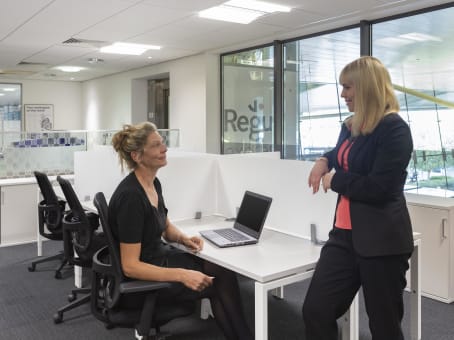 What next?
Talk to one of our advisors, they'll discuss your requirements and will work with you to find the best possible solution. Please call direct on 01932 379585 or call central bookings on 0800 756 2900. You can also book online here.
Beaconsfield
Beaconsfield business centre is conveniently located on the M40 J2 at the Extra Motorway Services Area, four miles northwest of the M25. It occupies a prime position for any business traveller keen not to miss out on any business opportunity while on the road. The state-of-the-art facilities include a fully functional business lounge with decent Wi-Fi to ensure continued connectivity or as a quiet place to reflect and plan the day, and a meeting room for meetings with colleagues, clients and suppliers or as private workspace. The centre is highly accessible and there are plenty of other amenities close by.
What next?
Talk to one of our advisors, they'll discuss your requirements and will work with you to find the best possible solution. Please call 0800 756 2900 or book online here.
Cambridge
The Cambridge business centre is strategically located at the Extra Motorway Services Area between Cambridge and Huntingdon. It occupies a prime position on the A14, between the M1 and the end of the A1M, and gives business travellers and mobile workers a quiet place to meet, work and communicate effectively while on the road. The centre provides meeting rooms and a business lounge with secure business-class Wi-Fi, printing, copying and administrative support. Whether en route to a meeting, the office or home, the centre offers all the walk-in facilities mobile professionals need from a modern office.
What next?
Talk to one of our advisors, they'll discuss your requirements and will work with you to find the best possible solution. Please call 0800 756 2900 or book online here.
Cobham Services only – Now Open

Extra Motorway Services, J9/10, M25, Cobham, Surrey, KT11 3DB offers a coach toilet drop facility.

A free service for drivers with 25 or more passengers on board*.

Located  on the outer ring road behind the Petrol filling station.

* Charges apply for coaches with less than 25 passengers.
Rapid Electric Vehicle Charge Point. in all Extra MSA's

The Electric Highway
Our Electric Highway enables electric vehicle owners to travel the length and breadth of the country, it's a vital piece of infrastructure, missing until now.
Right now we're installing a new generation of super fast chargers. With charging times dropping, dramatically, to around 20 minutes – electric cars will finally be able to reach their full potential; unrestricted, zero emission driving.